Adam presents a stunning painting here. Hard details but somehow soft and warm at the same time. An incredibly flattering shawl.
Made in Italy
Cashmere Gauze light, extra soft open weave cashmere- totally luxurious.
Satin Silk 

a weighty charmeuse silk which absorbs colors reflecting with a shine.

Modal Silk soft and comfy, this material darkens a tiny bit the colors, but give you a hint of shimmer
Slow Fashion - quality control for each piece 
Hand rolled edges
Style: Oversized Rectangular Scarf
Size: 

55.12 x 70.86 in | 140 x 180 cm
Crafted In Italy
Available in:
Cashmere Gauze
Material Code: WS 100%
Satin Silk
Material Code: SE100%
Modal Silk
Material Code: MD 85% / SE 15%
Regular price
$585.00 USD
Regular price
Sale price
$585.00 USD
Unit price
per
Sale
Sold out
View full details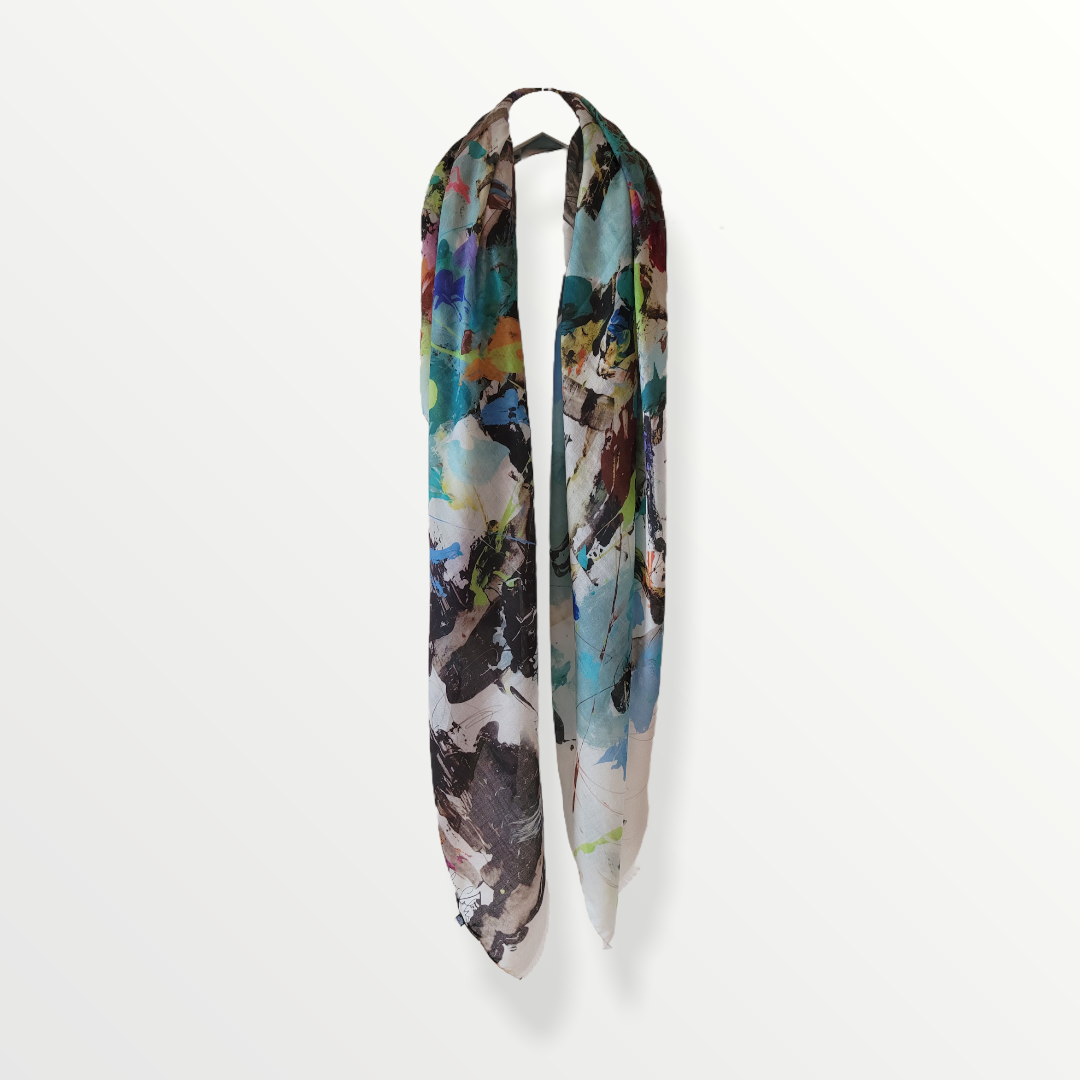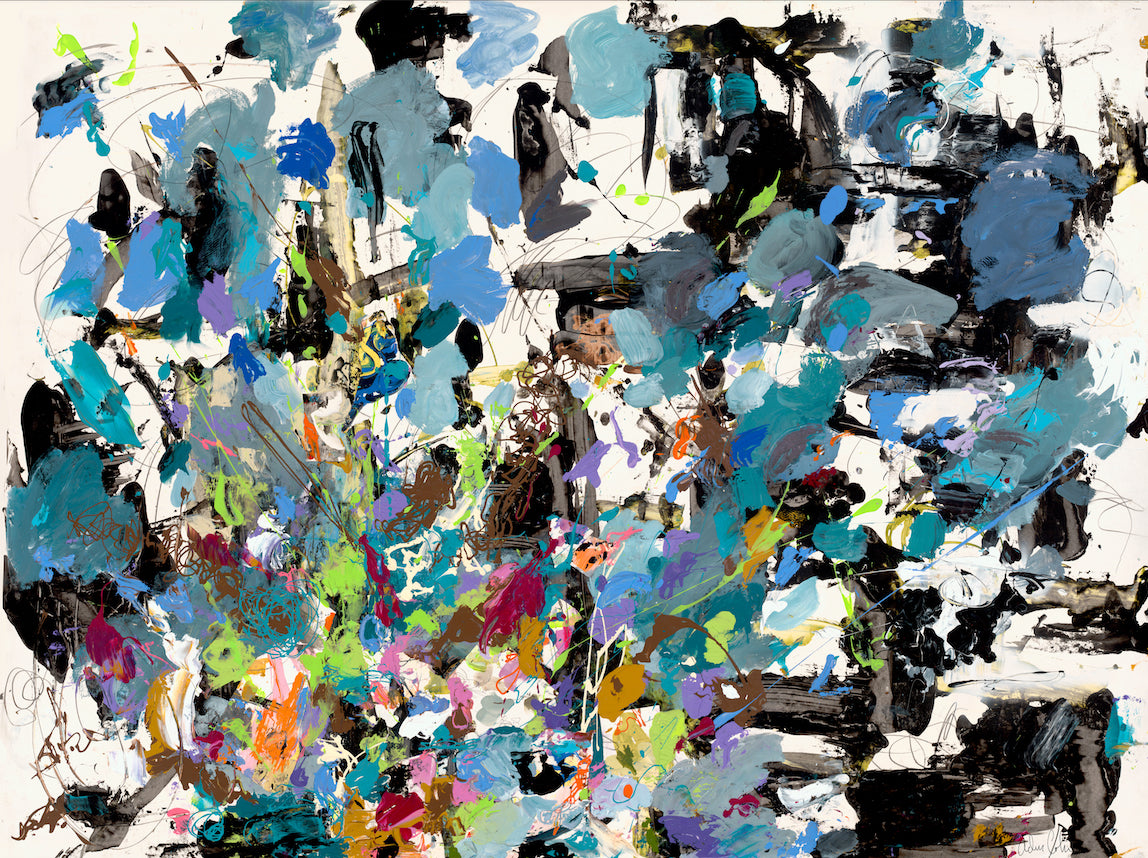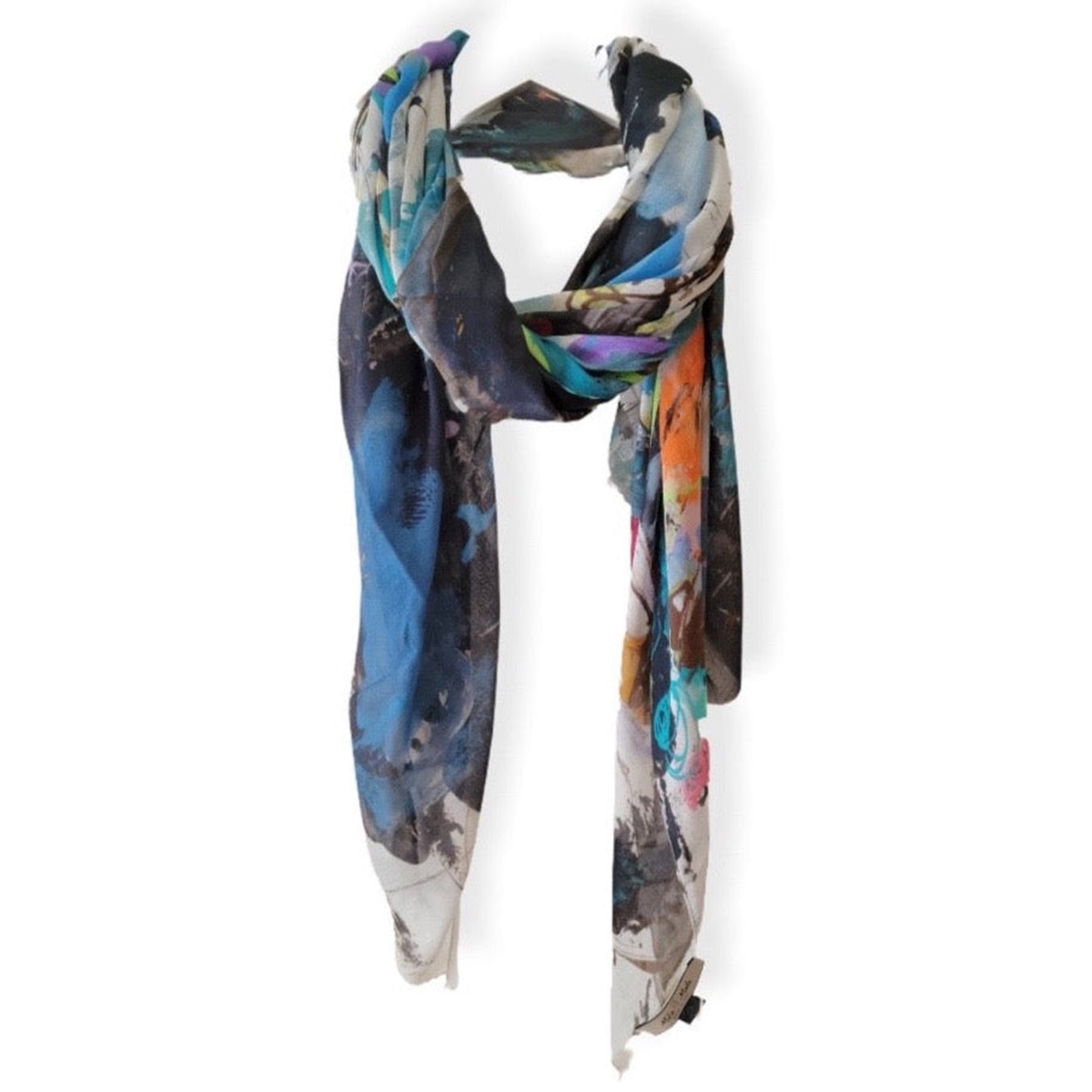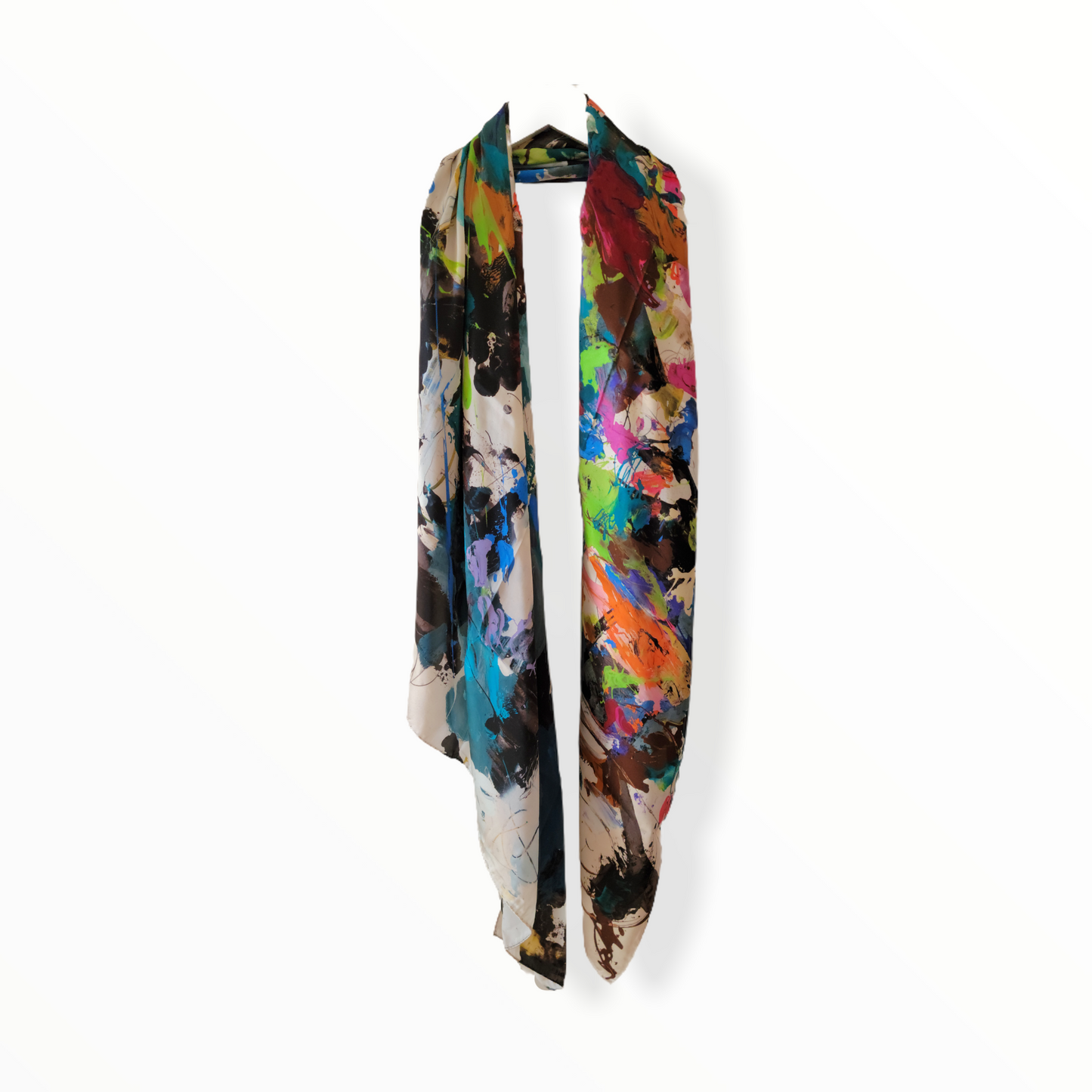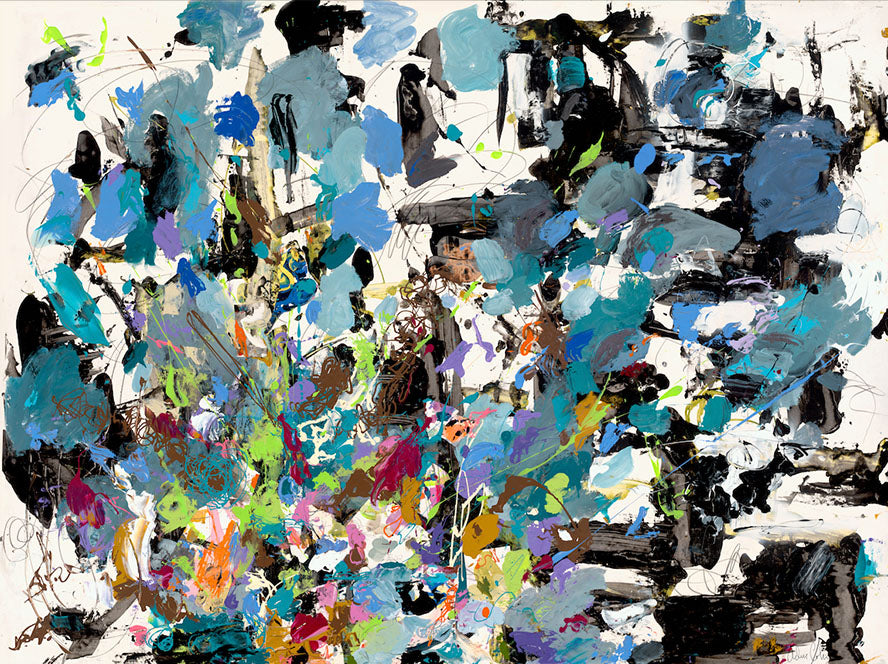 CRAFTED IN ITALY
We choose each specific design, its specific fabric. When creating a collection, we take into consideration the artwork, our clients, and the materials we offer. Our mission is to show and enhance the artwork offered by using fabrics that can do justice to the specific design. 
Satin Silk is an incredibly durable and strong material with a beautiful drape and sheen. It has a shinier side and the opposite a duller side. When fully saturated the color on the opposite side will have the effect of a crepe des chine.
Satin Silk tends to be slippery, so you need to wrap it and possibly tie it or even add a brooch/pin or a belt to secure it. Draping it over your shoulders is always an option. 
It makes for a very elegant accessory, maybe even dramatic if you have a flair for that…think Toga or robes of the Mythical Gods.
FAQ'S
How are your scarves designed?
How durable are the scarves?
What's the best way to wear it?
How does the package come?
Can I exchange it if I change my mind?