The detail is in the eye. See what you can discover.
Made in Italy
Linen Silk dressier with more texture but lighter for hotter or transitional weather + a little shimmer due to the silk.
Modal Silk soft and comfy, this material darkens a tiny bit the colors, but give you a hint of shimmer
Slow Fashion - quality control for each piece 
Hand rolled edges with two sided short fringe
Size: 

55.12 x 70.86 in | 140 x 180 cm  

Style: 

Oversized Rectangular Scarf
Crafted In Italy
Available in;
Linen Silk
Material Code: LI 61% SE 39%
Modal Silk
Material Code: MD 90% SE 10%
Regular price
$235.00 USD
Regular price
Sale price
$235.00 USD
Unit price
per
Sale
Sold out
View full details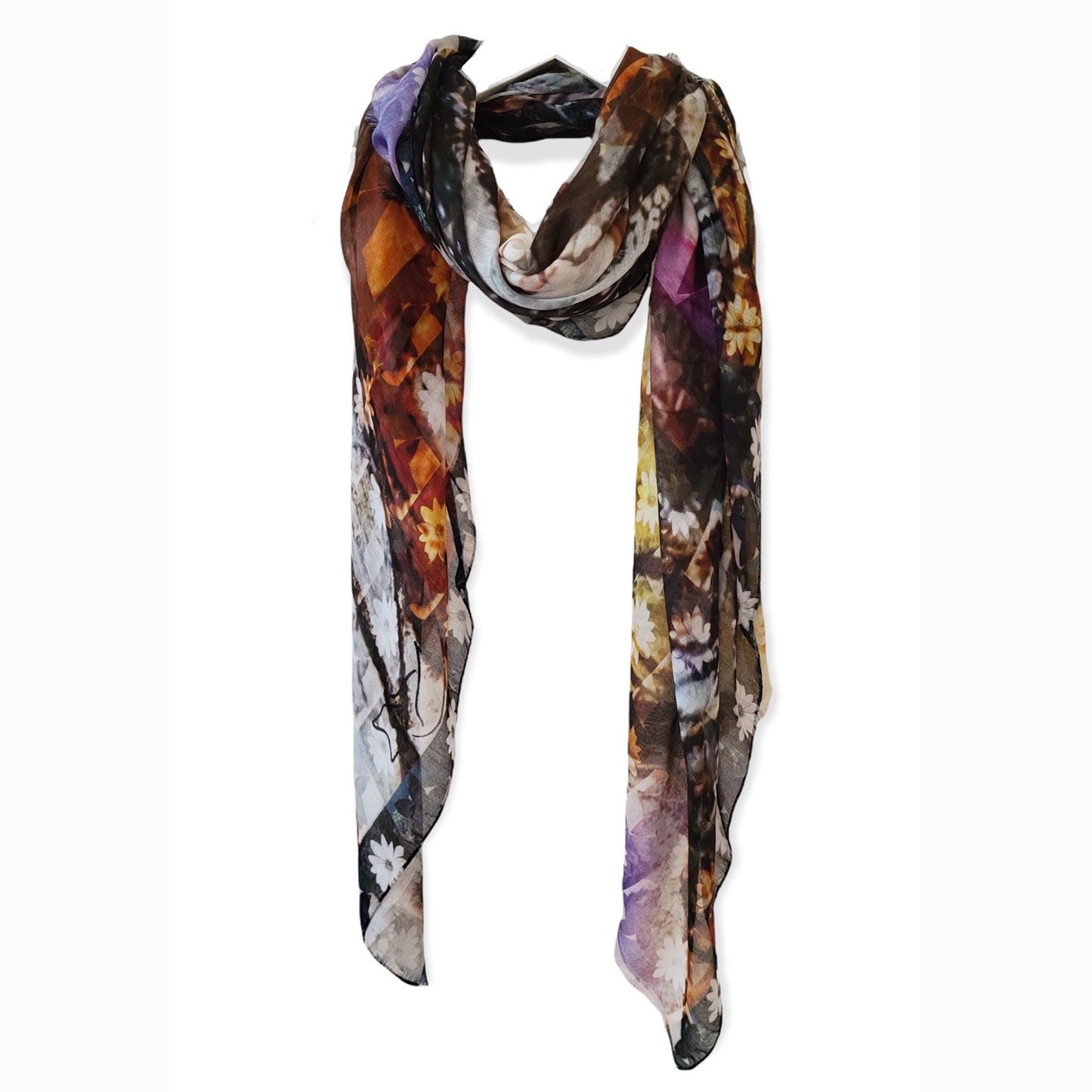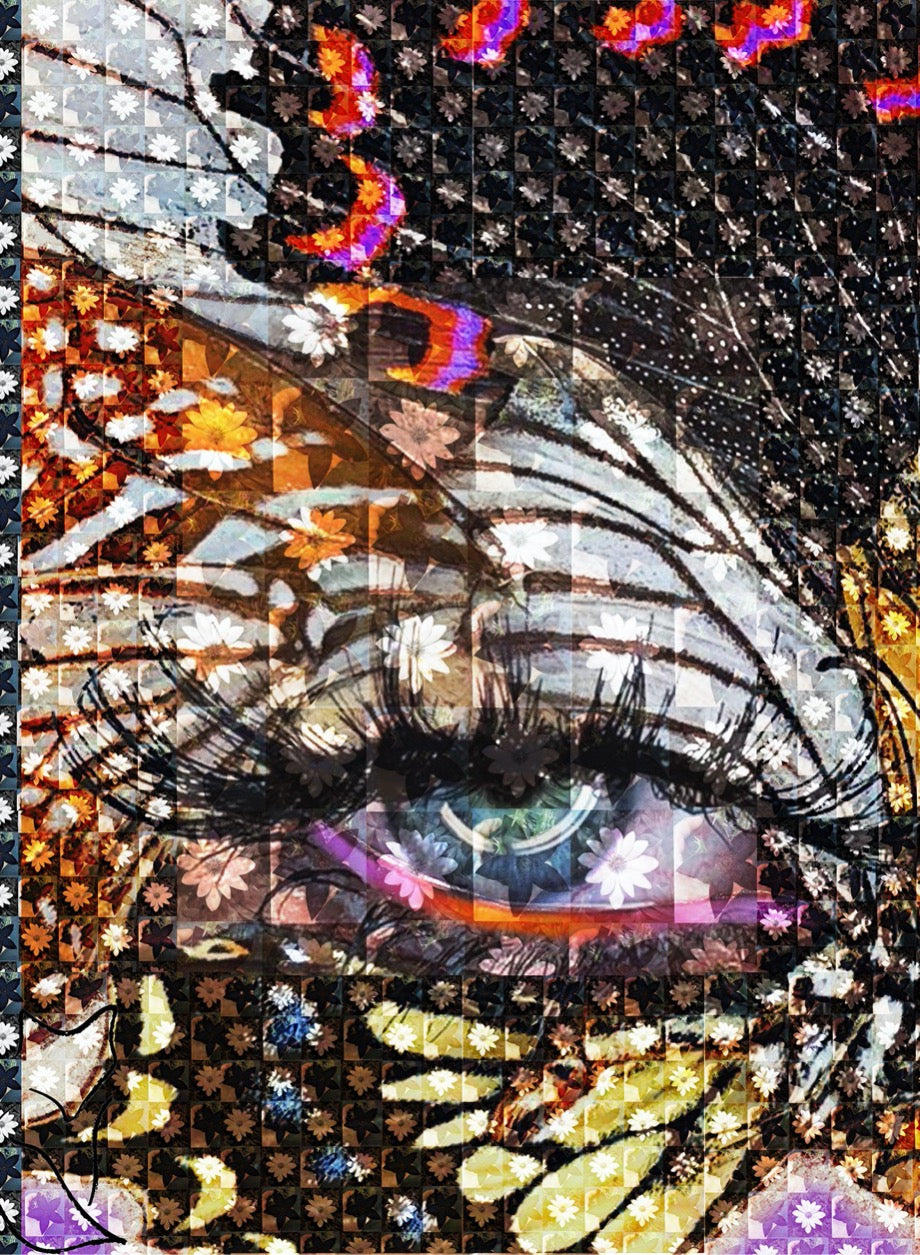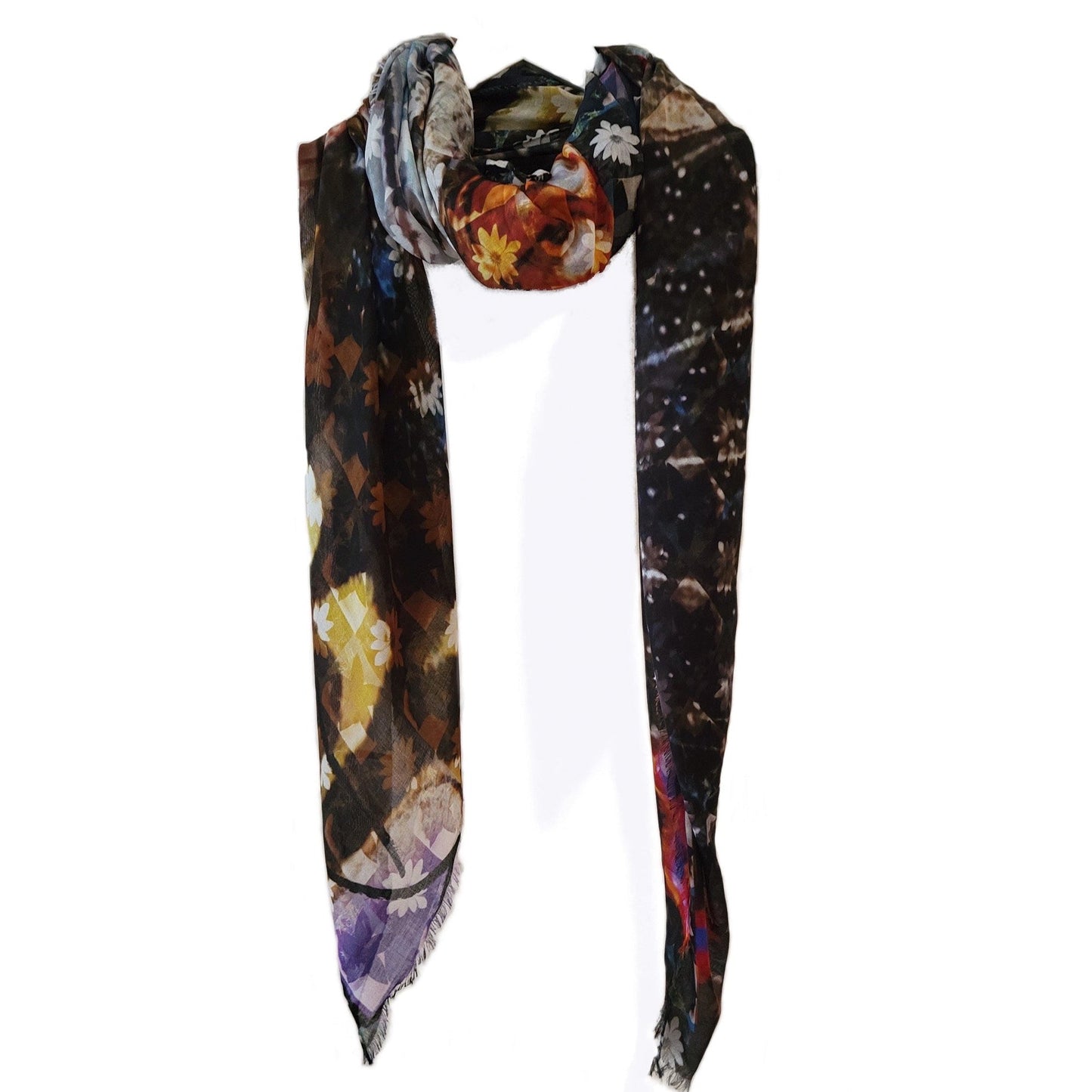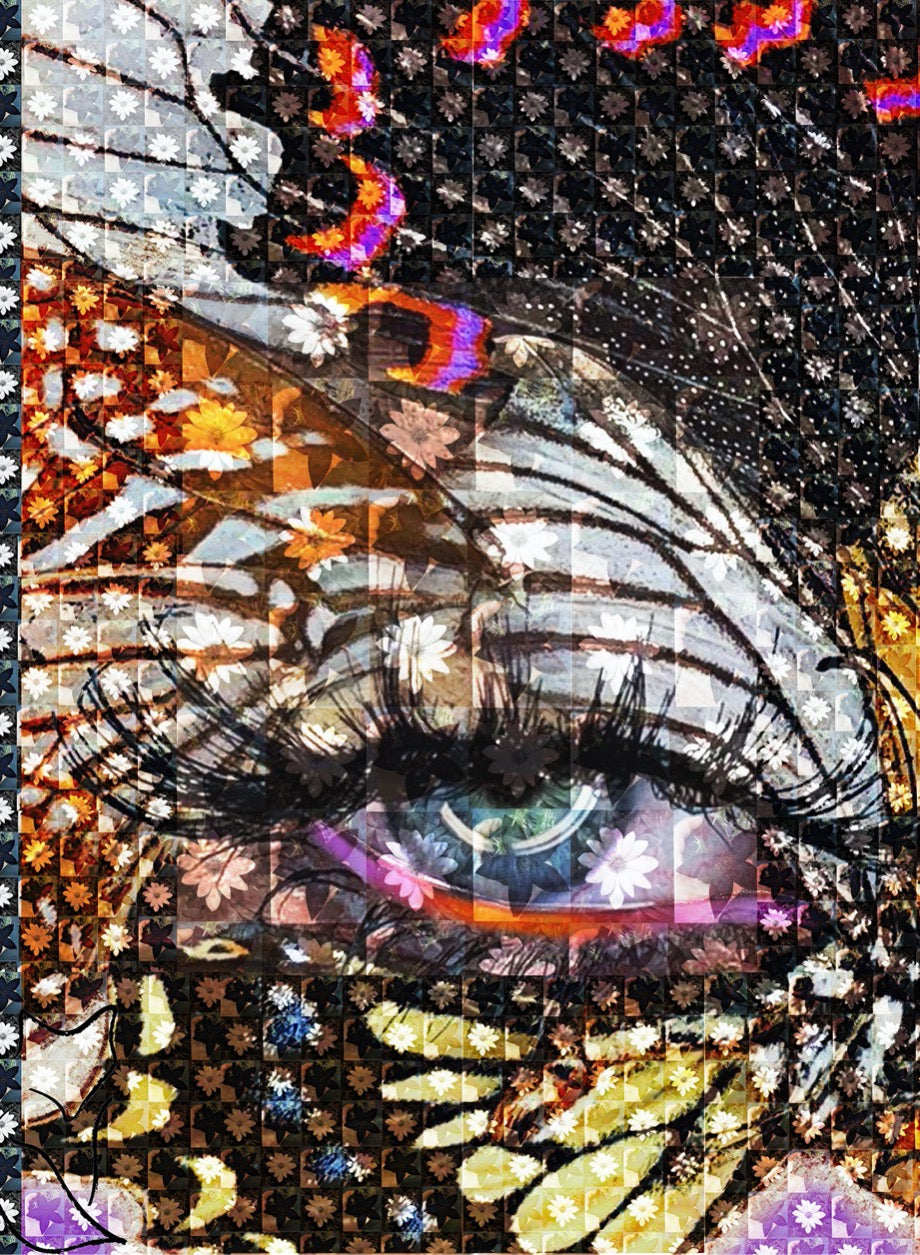 CRAFTED IN ITALY
We choose each specific design, its specific fabric. When creating a collection, we take into consideration the artwork, our clients, and the materials we offer. Our mission is to show and enhance the artwork offered by using fabrics that can do justice to the specific design. 
Linen Silk is a beautiful combination of two very strong light weight threads, woven to make an incredibly absorbent and breathable fabric, ideal for summer. It takes the best characteristics of both, giving it an organic feel.


Linen silk will not hold a heavy crease. Because of the silk, it has a little shimmer. It gives an easy and relaxed vibe. Wear it as a top, a pareo, a Kaftan or a head wrap. 
A staple if you are traveling to the warmer countries and the 'Look' in the Mediterranean. 
FAQ'S
How are your scarves designed?
Why is Linen silk so perfect for hotter weather?
How durable are the scarves?
What's the best way to wear it?
How does the package come?
Can I exchange it if I change my mind?