Jazzy Camouflage greens with a stunning black butterfly. We have a thing for butterflies and the greens in this design is amazing.
Made in Italy
Cashmere Gauze light, extra soft open weave cashmere-luxurious.
Size: 140 x 180 cm

 | 55.12 x 70.86 in

Color: 

jazzy camouflage greens

Slow Fashion - quality control, small production
Hand finished edges with small fringe.
Crafted In Italy
Cashmere Gauze
Material Code: WS 100%
Also available in;
Modal  Cashmere
Material Code: MD 90% / WS 10%
Regular price
$500.00 USD
Regular price
Sale price
$500.00 USD
Unit price
per
Sale
Sold out
View full details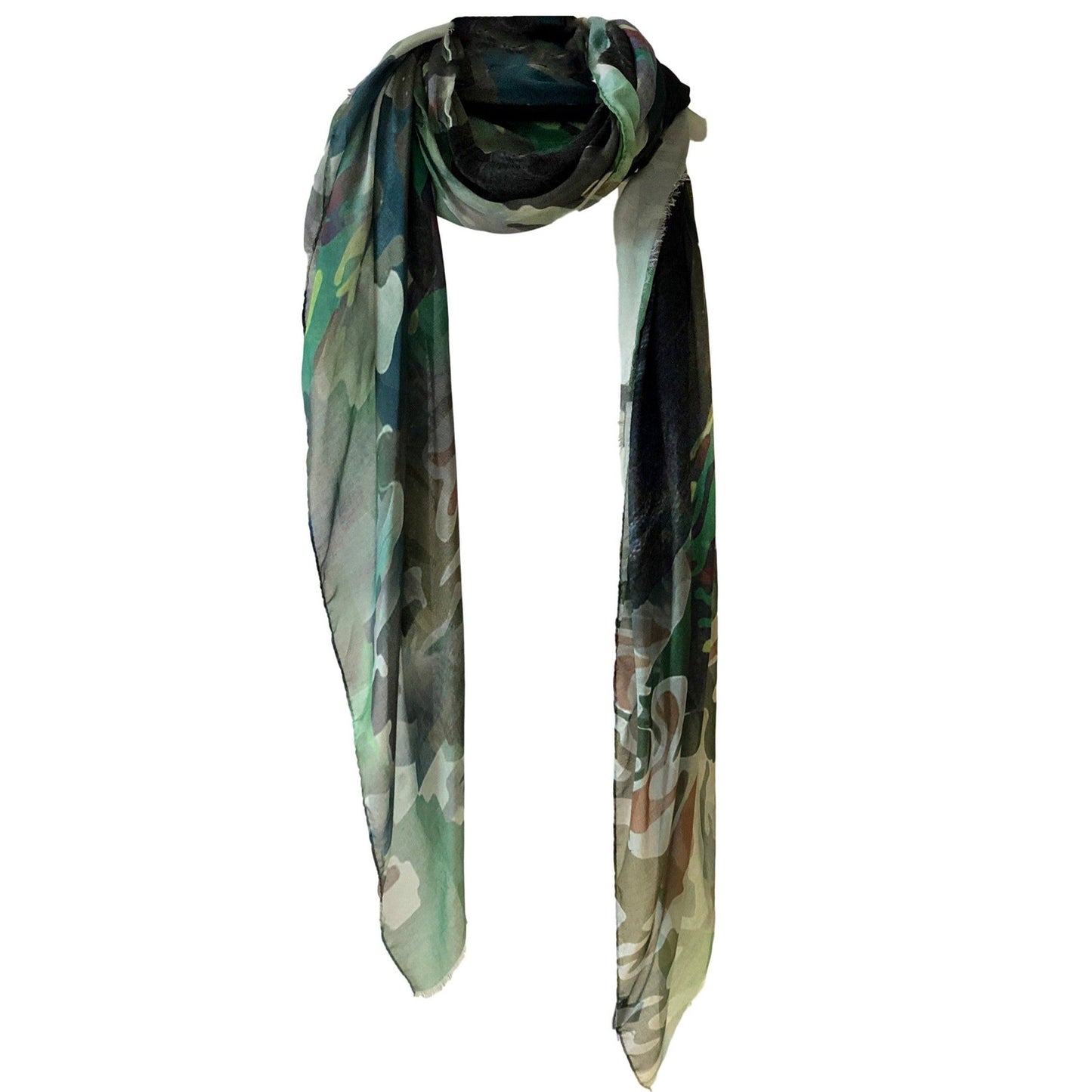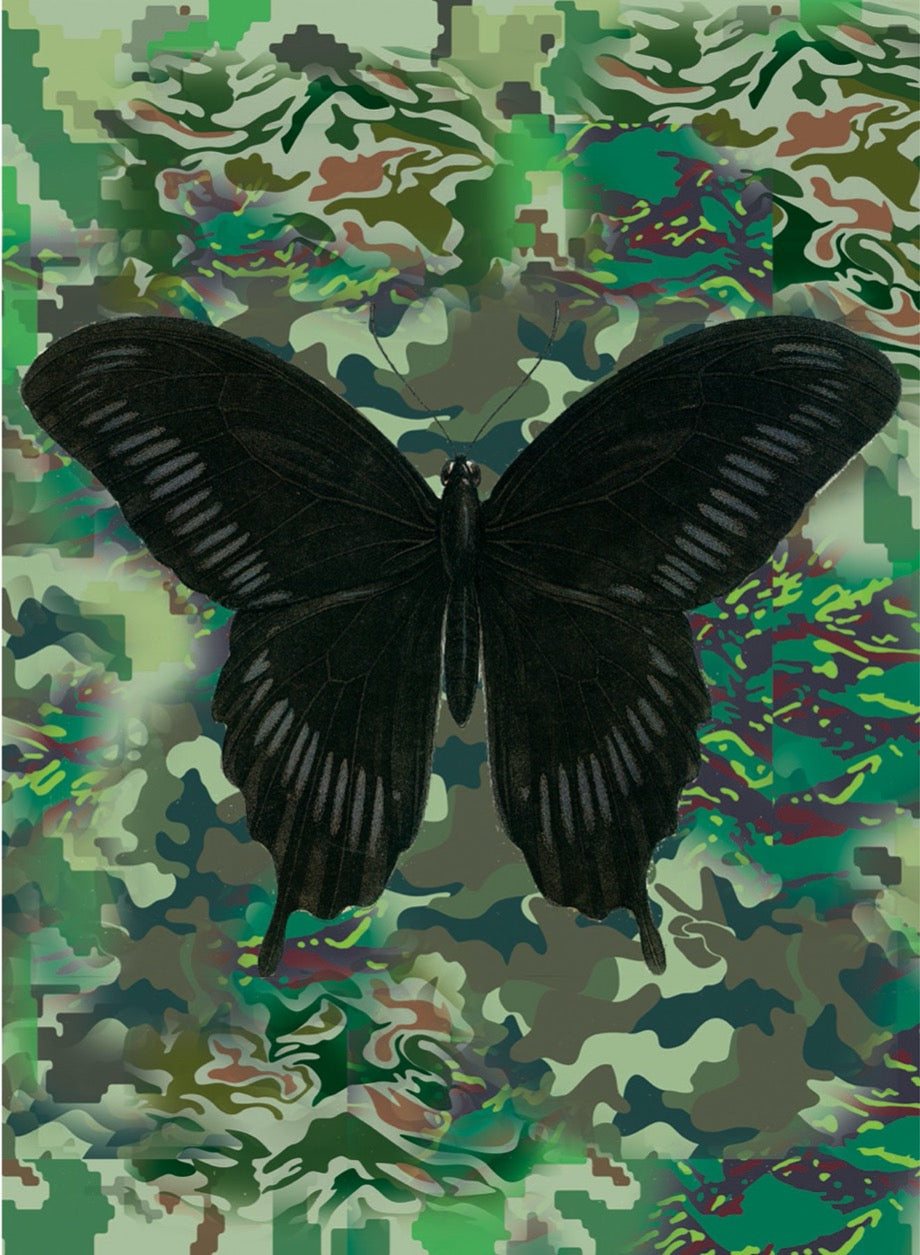 CRAFTED IN ITALY
We choose each specific design, its specific fabric. When creating a collection, we take into consideration the artwork, our clients, and the materials we offer. Our mission is to show and enhance the artwork offered by using fabrics that can do justice to the specific design. 
Modal Cashmere is a soft and comfy light weight fabric. Cashmere is a type of wool that is spun from cashmere and pashmina's goat fur. It is a natural fiber known for its extremely soft feel and great insulation. Adding Modal helps give it strength to the fibers. Making it a little more durable and less heavy than a wool scarf and yummy to wear.
Modal Cashmere is favored for its lightness and does not carry the price tag of Cashmere.
FAQ'S
How are your scarves designed?
How durable are the scarves?
What's the best way to wear it?
How does the package come?
Can I exchange it if I change my mind?