Experience the captivating art style of Apparition, an original abstract painting by Adam Cohen that utilizes layers of paints to form an intricate texture. By combining skilled brushwork and vivid colors, the artist has crafted a mesmerizing piece. 
Adam's technique of creating texture with the paint builds your 'Apparition' before you. The almost slashing of the brush gives depth even once printed on fabric.
Made in Italy
Satin Silk | Material Code: SE 100%


A weighty charmeuse silk which absorbs colors reflecting with a shine.

Modal Silk | 

Material Code: MD 85% SE 15%


A soft woven fabric with a hint of shimmer.
Slow Fashion - quality control for each piece 
Hand rolled edges
Size: 140 x 180 cm | 55.12 x 70.86 in
Style: Over-sized rectangular scarf
Crafted In Italy       
Regular price
$587.07 CAD
Regular price
Sale price
$587.07 CAD
Unit price
per
Sale
Sold out
View full details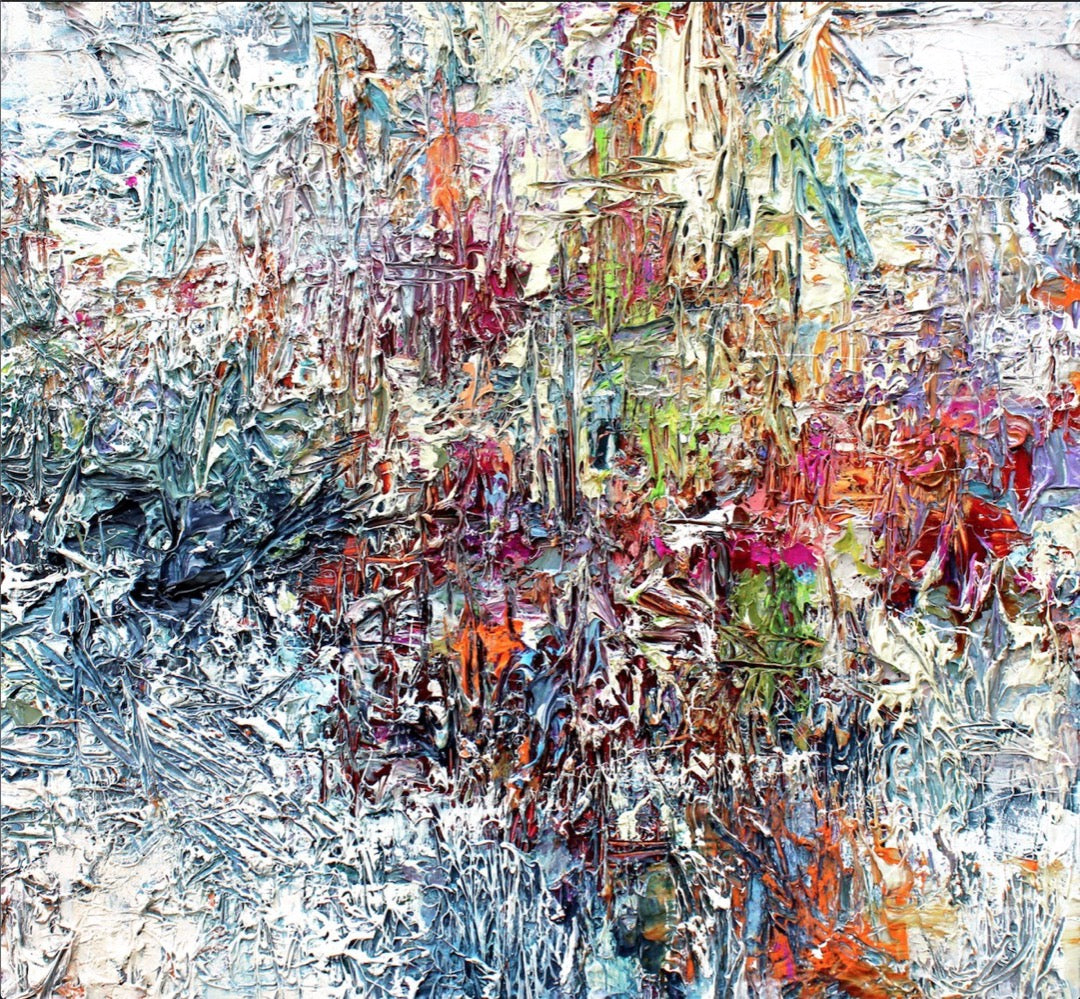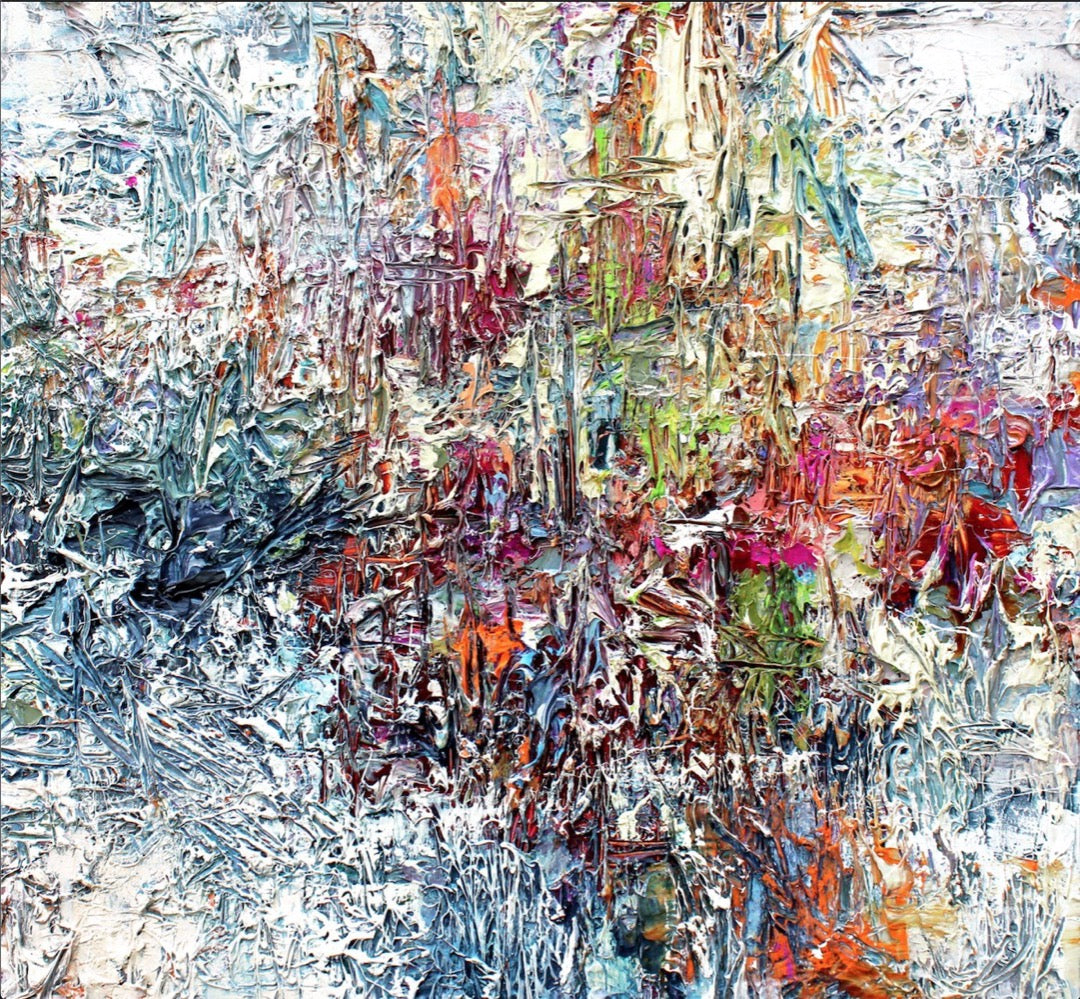 CRAFTED IN ITALY
We believe that fashion should be a canvas for art. That's why we curate our collections with utmost care, considering the artwork, our clients, and the materials we offer. Our mission is to create scarves that not only showcase stunning artwork but also utilize fabrics that do justice to the designs and offer a spectacular look for our customers.
Satin silk, renowned for its lustrous sheen and smooth texture, serves as an impeccable canvas for the stunning artwork featured in our scarves. This fabric delicately embraces the intricate details and vibrant colors, breathing life into the designs and allowing them to thrive. The interplay between the refined silk and the captivating artwork creates a harmonious blend, elevating the scarves into wearable artwork.
The virtues of satin silk extend beyond its visual appeal. The fabric possesses a luxurious drape, allowing the scarves to effortlessly cascade and flow, enhancing the gracefulness of the wearer. Its supple touch against the skin adds a touch of sensuality and indulgence, ensuring a delightful sensory experience.
It makes for a very elegant accessory, maybe even dramatic if you have a flair for that…think Toga or robes of the Mythical Gods.
FAQ'S
How are your scarves designed?
Why is Satin Silk considered so luxurious?
How durable are the scarves?
What's the best way to wear it?
How does the package come?
Can I exchange it if I change my mind?