Amber Red Sunrise painted by Mariella Taliercio. The earth tones are warm and reminiscent of a late summer, early fall morning.
Made in Italy
Modal Cashmere soft and comfy, this material darkens a slightly the design
Satin Silk 

a weighty charmeuse silk which absorbs colors reflecting with a shine.

Modal Silk soft and comfy, this material darkens a tiny bit the colors, but give you a hint of shimmer
Slow Fashion - quality control for each piece 
Hand rolled edges
Style: Oversized Rectangular Scarf
Size: 

55.11 x 70.86 in | 140 x 180 cm
Crafted In Italy
Available in:
Modal Cashmere
Material Code: MD 90% WS 10%
Modal Silk
Material Code: MD 85% WS 15%
Satin Silk
Material Code: SE- 100%
Regular price
$342.59 CAD
Regular price
Sale price
$342.59 CAD
Unit price
per
Sale
Sold out
View full details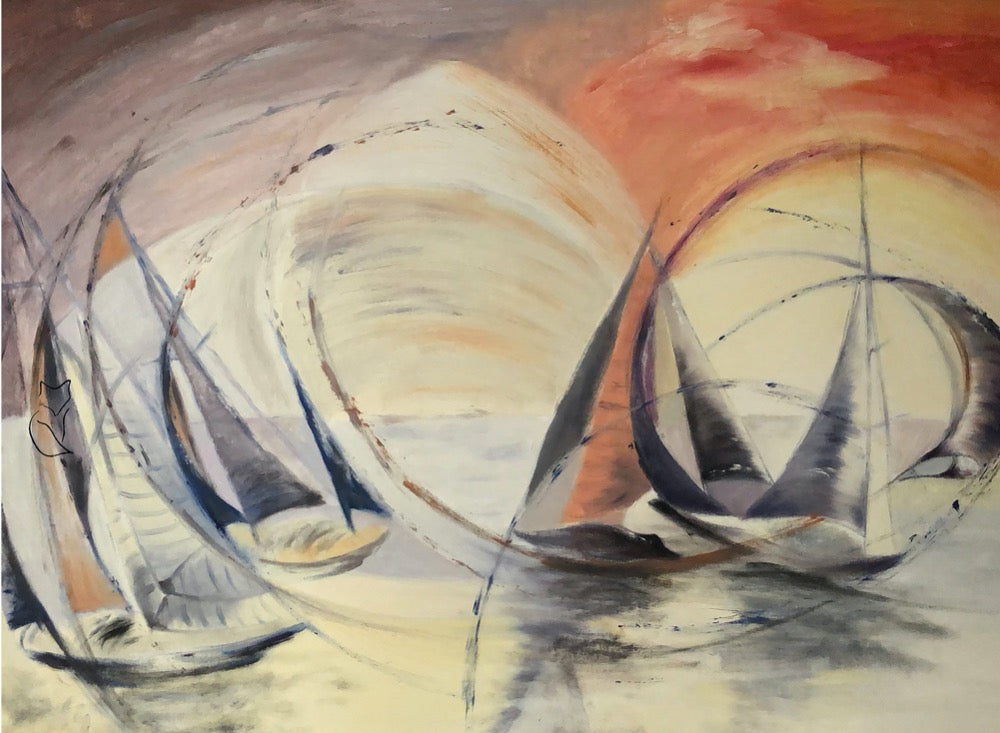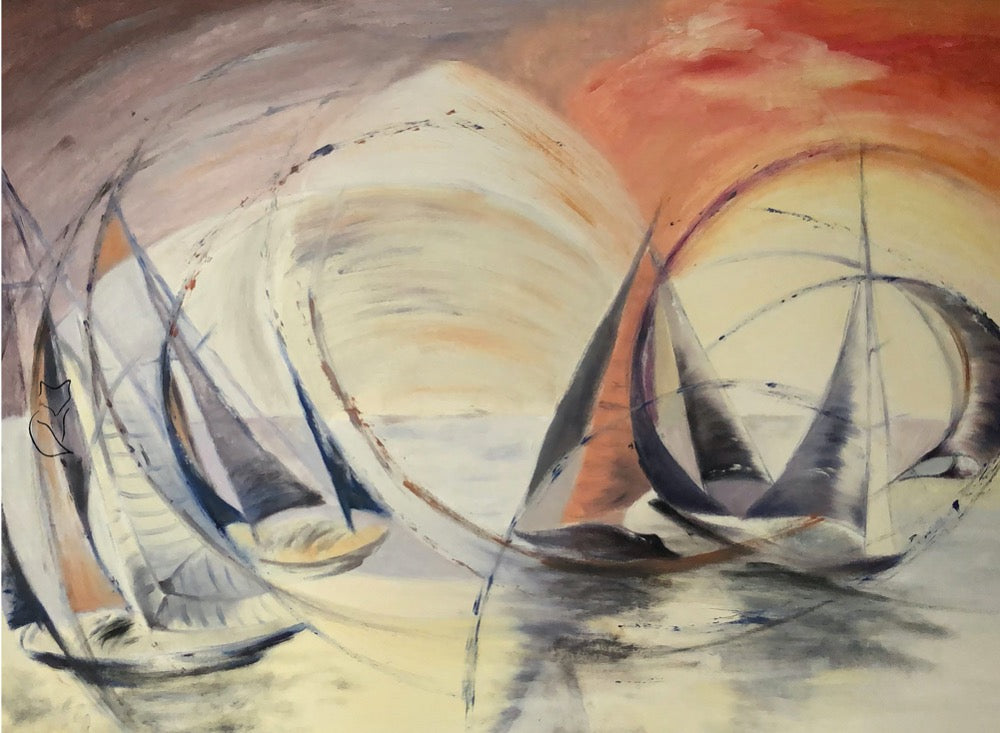 CRAFTED IN ITALY
We choose each specific design, its specific fabric. When creating a collection, we take into consideration the artwork, our clients, and the materials we offer. Our mission is to show and enhance the artwork offered by using fabrics that can do justice to the specific design. 
Modal Silk is a luxurious fiber and great for scarves. It is a lightweight, silky smooth, soft material that absorbs color and gives off a slight shimmer. Because of the material properties, you remain cool and can be used year-round.

As Modal Silk is not too sheer, you can wrap it as a top, skirt, dress and in summer temperatures, wear nothing underneath it. It will drape and crease very little. Making it a great material for holiday travel.
Did anyone say Bahamas???
FAQ'S
How are your scarves designed?
Why is Modal Cashmere better than other wool fabrics?
How durable are the scarves?
What's the best way to wear it?
How does the package come?
Can I exchange it if I change my mind?